Traditional window cleaning
Traditional method:
With the traditional method we would normal mop the window with an environmentally safe detergent, which causes the soap and bubbles to cut through the grease and grime. We then blade off the dirty water leaving the windows sparkling and commonly we would dry the sills.However frames and sills do not get cleaned using this method they would get cleaned using the reach and wash method.
Sometimes the only way to get to some hard to access windows, is by using the correct accesses and safely cleaning by the tradition method.
We only ever use the traditional cleaning method when doing internal cleaning work.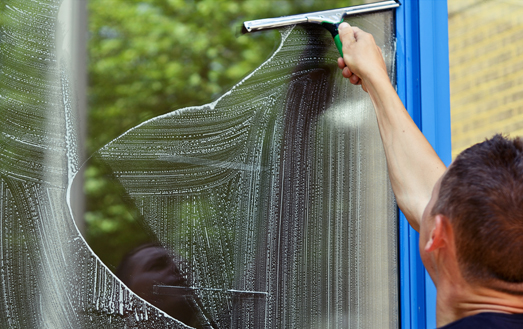 Got a question?
Why not give us a call to see how we can help